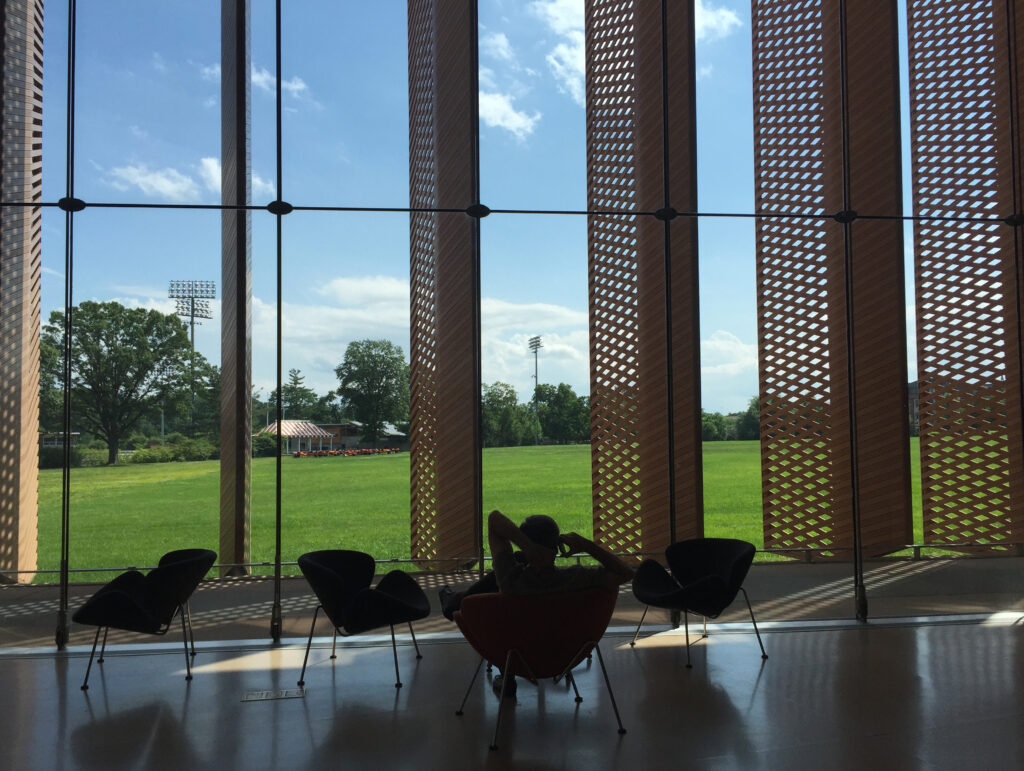 "So, what are your plans this summer?"
With summer break a mere two months away, it seems talk of summer plans finds its way into more and more conversations. The question seems simple enough: it may just be someone's attempt to sow common ground, find a housing buddy, or even vent their own frustrations in the summer internship search.
Yet, this innocent question can unleash a wave of anxiety. At this point, most students are still unsure of what they'll be doing this summer. Some may even be in the fortunate position of deciding between multiple summer offers. This presents a unique challenge. Meanwhile, as the rest of us wait to hear back from internship applications or cold emails, one thing we may all have in common is the tendency to doubt our summer decisions. Three months is a long time, and with summer drawing ever nearer, we're forced to question what we truly want out of the experience.
Questions which may not have occurred to us during the initial application process may now start bubbling up. Do you dive into a long-desired research experience, or has another possibility unexpectedly called your way? What if you tried something entirely new—something you've never done before? How might your summer experience now impact future opportunities?
I get it.
With the amount of weight students ascribe to summer opportunities, it can feel like your entire career path hinges on this one summer. Other students, parents, and even faculty may put pressure on you to settle on the more "productive" summer opportunity. They may tell you to choose something which seems more aligned with your career trajectory. 
But the most obvious choice isn't always the wisest choice for your unique experience.
Before summer plans are settled, I encourage you to think critically about what your summer will entail, and what it is you actually want to do. To help with this, I've compiled a few quick questions to help you think through the summer planning process:
Are you excited about the positions you applied for? If not, what other opportunities may still be available to you?*
Is the experience something you could do at any point in your life, or is it unique to the Princeton experience?
Do you want to be on-campus, study abroad, or maybe stay close to home?
Do you hone in on what you've always enjoyed, or do you explore a new field of interest?
How might external concerns from peers, family, or faculty be swaying your decision?
How might a seemingly unrelated summer experience contribute to your passions in a meaningful, perhaps unexpected way?
These questions are broad, open-ended, and there have no right answers. But, by becoming aware of how and why you are making your decisions, you are taking the necessary steps to clarify your goals and intentions for this summer and beyond. 
While these questions can help you navigate the decision process, remember that at the end of the day, you are the one in charge of your own experience. You don't need to pick the obvious choice. There is no right way to spend your summer and, often, it is the unexpected opportunity which can make for a life-changing summer experience. Sometimes, it is the unexpected which reveals to you your own unique contribution to research, service, or at the intersection of multiple disciplines. Regardless of what you end up doing, you'll have a unique experience which will pull you closer to wherever you're meant to be—even if this decision isn't immediately obvious to others. At the end of the day, it is you who makes meaning from your summer.
— Amaya Dressler '2025, Social Sciences Correspondent
*Still uncertain of what (or even how) to secure an opportunity this summer? Check out the Office of Undergraduate Research's (OUR) list of summer research opportunities. Even if your first application cycle didn't pan out, you'd be surprised just how many opportunities Princeton's campus has to offer.