I really enjoyed Alexis Wu's introduction to our seasonal series with the Princeton Perspective Project (PPP) – if you haven't read it already, you should definitely check it out. Alexis was kind enough to agree to an interview to answer some further questions about her experiences as a member of PPP. Read more below!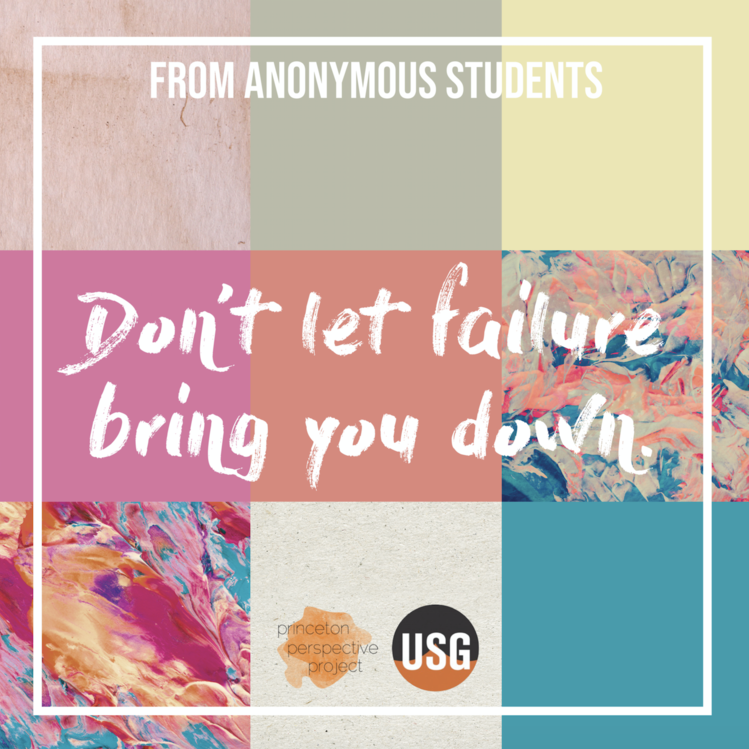 How did PPP come together? Did it start with students?
According to Alexis, PPP has actually been around since 2014 (you can read more about their mission on their website). As she talks about in her introduction post, PPP came together out of a desire to "to talk about the notion of effortless perfection" and "how it affects members of the campus community" here at Princeton. The group became less active during COVID, but, true to their mission, they were able to bounce back. Alexis shared that she herself joined in 2021 during the club's "revamp."
What's been a personal experience with failure that you've had? How has becoming involved with PPP helped you to shift your perspective?
Alexis told me about how she grew up as a competitive ballerina and pianist – not dissimilar to my own extracurriculars in high school. It was from these activities that she was first exposed to the notion of effortless perfection, but it wasn't until 11th grade that she started experiencing serious performance anxiety at all the competitions she was attending. Her fear of failure didn't just come out of being judged, but a fear of disappointing her instructors and family who had already invested so much time into helping her achieve her goals.
Joining PPP was instrumental in helping Alexis to see that many other students at Princeton have similar experiences learning about effortless perfection and failure. One piece of advice she passed on was that it is important to "set realistic goals" for yourself, "rather than trying to take on other people's goals as your personal standard."
What engagement have you had with faculty and staff here at Princeton thus far?
Alexis shared that earlier this year she had the chance to speak with Nic Voge, one of PPP's founding members. As the director of McGraw Center's Learning Programs, he was able to provide insight into how students adjust to the rigorous academic environment for which Princeton is known. Alexis told me that her "biggest takeaway" from their conversation was that "it's very normal to feel like everyone else around you is doing better than you are" at times, but "whether or not that is true, there are always ways for you personally to improve."
Do you have a vision for expanding PPP to reach people outside of the Princeton community?
While Alexis pointed out that in many ways PPP is a program that has come as a direct response to some of the more unique challenges of learning within the Princeton community, she does feel like PPP's message is "applicable to other campuses as well." In terms of PPP's expansion, Alexis said the following: "I think that effortless perfection is kind of pervasive, so if there were other schools that wanted to work with us and have joint collaborations, I think that would be really meaningful." I would have to agree!
Thanks again to Alexis for chatting with me about all the work PPP is doing on Princeton's campus. I'm looking forward to learning more about the program during the rest of our seasonal series collaboration; be on the lookout for more PCUR/PPP collaborations to come!
— Kate Weseley-Jones, Humanities Correspondent