In conversation with Yun-Yun Li '17
Fieldwork is often – at least in my experience – a perfect storm of challenge. Our time is limited, our advisers are distant, and we are immersed in unfamiliar cultures and experiences. Fieldwork has given me some of my most dramatic and overwhelming challenges – and also my most transformative learning experiences.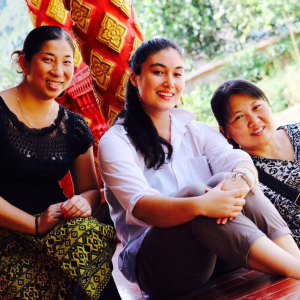 I was one of many rising seniors who spent time in the field this past summer, collecting the data which will (if all goes according to plan) serve as the foundation of my senior thesis. I wanted to understand better how fieldwork shapes other seniors' personal growth and research paths. This week, I sat down over tea with Yun-Yun Li and Alice Frederick, who each did fieldwork last summer in foreign cultures and outside of their mother tongues. We talked about the experiences and lessons we have brought back to Princeton after spending the summer in the field. 
Yun-Yun is an EEB concentrator researching the social, economic, and environmental factors that affect rubber farmers in southern China. Here, we talk about how she found her research question and worked through self-doubt in the field.