In my last post, I wrote about finding meaning in my academics through a research oriented class with local impact. This week, I am focusing on how another student is using research to make a positive local impact–not through taking a pre-existing course–but by creating a reading course that fit her specific academic goals. (If you are interested in reading courses, you can learn more about them here!)
This fall, Geosciences major Artemis Eyster '19 is leading GEO 90_F2017 "Analyzing Ecological Integrity: An Assessment of Princeton's Natural Areas," a course she designed that centers around geological and ecological field research on Princeton's campus. The eight students enrolled in Analyzing Ecological Integrity (AEI) are tackling field research projects such as measuring the bathymetry of Lake Carnegie to assess the rate of erosion on campus lands, gauging water-quality in campus streams, and surveying invasive plant species in campus woodlands. Artemis leads weekly class meetings to discuss course goals, review progress, and plan ahead, with the assistance of course advisers GEO Professor Adam Maloof and WRI Professor Amanda Irwin-Wilkins. I interviewed Artemis to better understand her motivation for creating the course and her experience taking charge of her academic work to make a positive impact on our campus.
What do you consider to be the purpose of this reading course?
AEI is about better understanding Princeton's natural areas through rigorous scientific research and using our findings to articulate relevant land-use recommendations to the University. I believe that, as students going here, we should take responsibility for the land and environment around us. If we have the ability, we should use our scientific skills to help the University make decisions that protect our campus's ecology. Another priority of the class is to record baseline measurements and design methodologies so that future student researchers have a strong framework they can expand upon either in classes or independent work.
"It is empowering to be able to identify something that I think is important and then go make it happen."
How did you develop the idea for this reading course?
[GEO Professor] Adam [Maloof] saw a natural resource assessment report provided to the University by a professional consultant and thought that students could advance such assessments with high quality scientific measurements and greatly expand upon the work currently being done by the University. I love fieldwork, and I thought other students would also be excited to do impactful research on campus. Creating the class was a way to harness that excitement into commitment so that we would be able to get research done over the course of the semester.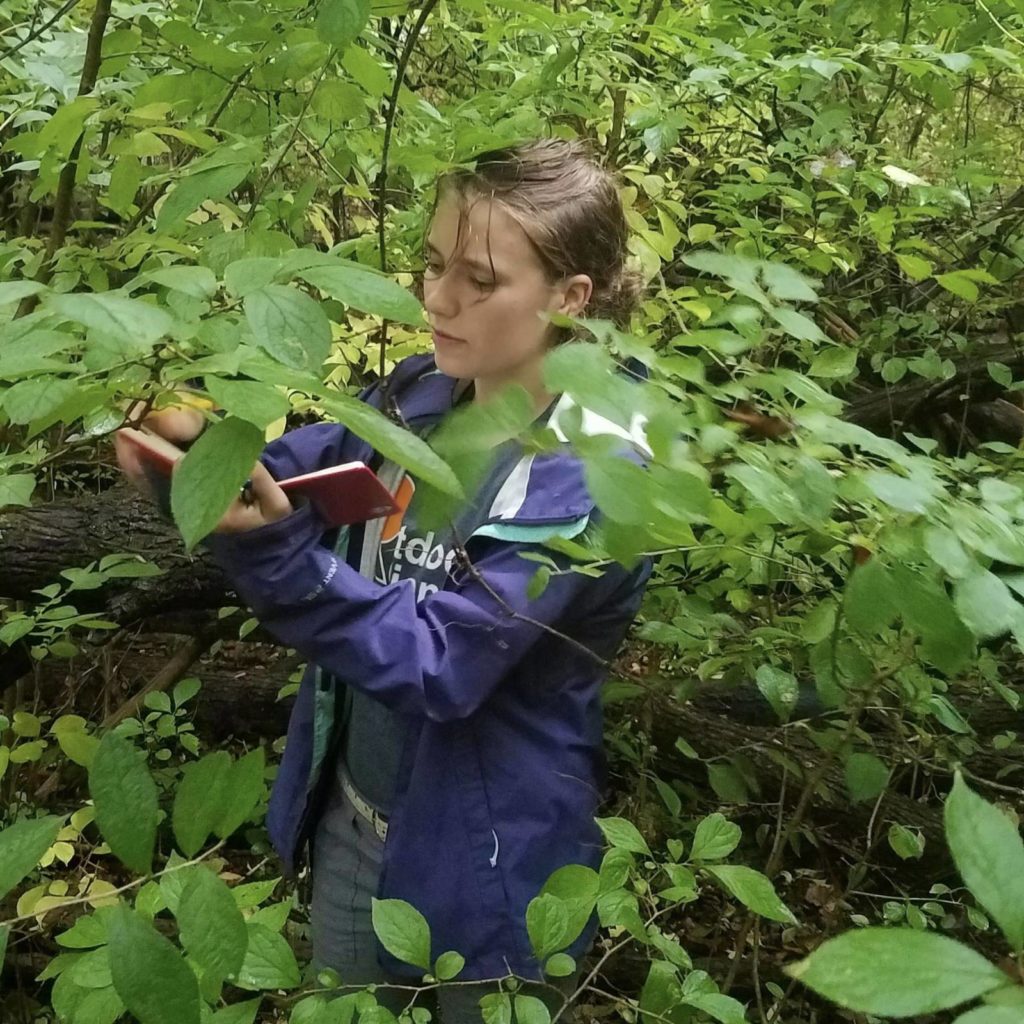 Continue reading A Reading Course with Local Impact: Analyzing Ecology on Campus