We're done with half the academic year and you've probably started to think about what you're going to do this upcoming summer. Many of you have probably taken advantage of two of the largest summer internship programs sponsored by Princeton: Princeton Internships in Civic Service (PICS) and International Internship Program (IIP). Some of you may be lucky enough to have gotten a positive response. However, some of you, like me as a first year, were probably told that your application "unfortunately did not work out this year."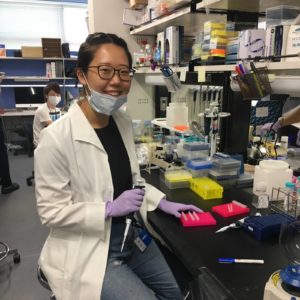 But have no fear! While I was rejected from both PICS and IIP as a first year, I still managed to participate in two great internships (one eight weeks and the other four weeks) that led to a spectacular summer — in this post, I'd like to share how. (For another great post about Princeton summer opportunities, look at this post by fellow correspondent Raya!)
Think outside the orange bubble.
While these Princeton sponsored internships are great, they're not the only opportunities. There are an infinite number of opportunities at other great universities, businesses, hospitals, etc.
The Global Programs System has a webpage with non-Princeton study abroad options.
Make an appointment with Career Services.
For those of you who are pre-med – the "Undergraduate Internships and Summer Opportunities" section at the bottom of the HPA Vitals newsletter that the Health Professions Advising office sends out every week is a great place to start looking.
Think local — talk to friends, family, and former high school teachers about possible internships.
Another alternative, if you have some time on your hands, is to just do some searching on your own. I knew that I wanted to do a research internship, so I just Googled "summer undergraduate research internship" and went from there.
Many applications are still open!
While it's easy to feel discouraged when it's January/February and everyone else seems set on a summer internship, there's a lot of internships, non-Princeton and Princeton, that are still open for applications even going into March and April.
One good option with deadlines near the end of January and beginning of February are summer language programs, like Princeton in Beijing (Chinese) and Aix en Provence (French)! See a full list here.
Princeton also funds internships that have been designed by students themselves.

Streicker International Fellows Program — design your own international internship in conjunction with a hosting organization. Regular Decision Deadline: March 25th.
Office of Undergraduate Research – Student Initiated Internships (OURSIP) — find your own unpaid faculty-mentored research internship over the summer and receive funding for it. Priority application deadline: March 4th.
John C. Bogle Fellowship — open only to first year students. Design your own civic service engagement oriented summer internship. Final deadline: March 25th.

There are many other research internships that are sponsored by Princeton – look here for a full list.
Revise your cover letter and resume.
Since I had no experience writing a cover letter when I submitted my PICS and IIP letters, I realized that I really needed to work on them again — I went to Career Services and looked at this Cover Letter Guide that they provide to better craft my letter. I also had my friends read them!
Don't feel restricted by application requirements (in certain cases).
While one of the internships that I applied for was only recruiting for undergraduate juniors and seniors, after emailing and talking to the professor, I was able to get an internship as a first year. Some application requirements may be more flexible.
—
Keep in mind that while a lot of people do participate in summer internships at Princeton, it's not a requirement! It's very common for people to also spend their summer enjoying themselves and taking time off from the stress of Princeton. Skills learned through lifeguarding or working as a local camp counselor, like problem-solving and communication skills, are just as important.
While it's easy to feel overwhelmed at this point, remember that there are still a lot of options and resources that are available!
(Here's a link for those of you who are more interested specifically in what I did this past summer.)
–Nanako Shirai, Natural Sciences Correspondent