I'm not overly stressed right now … and it feels weird. Last semester, I got used to the combo of my procrastination and taking three seminars, so I was always drowning in last minute readings and response papers. But this semester, things changed: I'm deliberately managing my time better because I don't want to experience the frenzy I went through in the fall.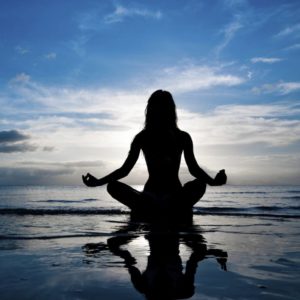 It feels odd not to be under crushing stress. It's almost as if I fear things will get gradually harder and I won't be able to keep up. That said, I discovered I really like this calm state I'm in. I'm more focused and engaged, probably because I'm making an effort not to put myself in the same procrastination- stress-burning out cycle. My work is getting more demanding each week, but I'm still maintaining an equilibrium.
I realized I'd like to maintain this mentality as long as possible, especially when midterms and finals weeks hit. Here are some tips I have–whether you feel crushing pressure or just feel like you're coasting through–on how to stay relaxed and optimistic even as your work becomes more demanding.