For this year's Spring Seasonal Series, entitled Post-Princeton Life: The Experiences of PCUR Alumni, each correspondent has selected a PCUR alum to interview about what they have been up to. We hope that these interviews will provide helpful insight into the many different paths Princeton students take after graduation. Here, Nanako shares her interview.
~~~~~
In my last post, I wrote about how to get the most out of your short-term research internship. In this post, I provide some more insight I got about how to get the most out of my summer internship— this time from a more credible source: a Princeton alumnus. I interviewed Bennett McIntosh '16, who used to write for PCUR, about his Princeton research experience.
Here's a bit about Bennett: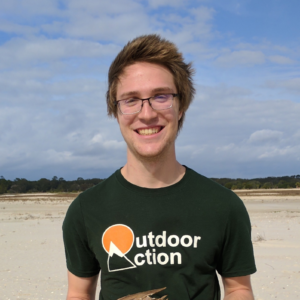 Bennett McIntosh is a freelance science writer and reporter living in Boston, covering the intersections of scientific research, technological change, and social welfare. He is currently helping to relaunch Science for the People, a magazine of science and politics whose first iteration grew out of the 1960s anti-war movement.  While studying chemistry at Princeton, he wrote opinion columns for the Daily Princetonian, science stories for Innovation, and lousy jokes for the Princeton University Band.
Continue reading Post-Princeton Life: An Interview with Bennett McIntosh '16